Dear HydroCon friends,
Since 2014, HydroCon has been honored to work with each of you to provide a wide range of environmental and engineering services to facilitate investigation and remediation of environmental sites.  Over the past 8.5 years HydroCon has achieved over thirty no further action (NFA) letters from regulatory agencies for projects completed in the Pacific Northwest and Alaska.  We have also negotiated the transfer of several environmental liability contracts from the sellers to buyers.
Now, eight years later, it's time for a new stage.
After long and careful consideration, our Company has merged with ACC Environmental Consultants, Inc. (ACC).
About ACC Environmental Consultants, Inc.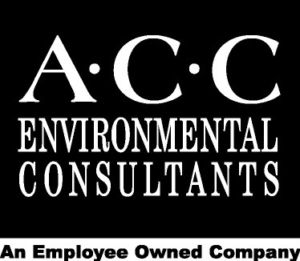 Established in 1986, ACC Environmental Consultants, Inc., is an employee-owned full-service environmental consulting and design firm based in California. ACC specialize in Phase I and Phase II Investigations, Industrial Hygiene and Health & Safety Consulting, Building Hazardous Materials Investigations and Training. I have a lot of confidence in ACC as they share similar values of providing comprehensive and high quality environmental and engineering services to their clients.
It is important to convey that working with HydroCon will remain "business as usual", you'll still be working with the same qualified, dedicated managers and technicians that you've grown to trust over the years and our quality of work will remain the same.
It's been a privilege leading HydroCon for these past 8.5 years.  With this transition, I am happy to say that I am staying with HydroCon, a division of ACC, and look forward to having the chance to focus more on growth strategies, future projects, and the things that I am passionate about.  In addition, Craig Hultgren our Principal Geologist and Vice President, remains in place, along with the rest of HydroCon's professional team.
As HydroCon's future evolves, our team hopes we can count on your continued friendship and support.  You have played a central role in the success of who we have been thus far and we are grateful.
Thank you for all you've done. And I look forward to future success together!
David Borys 
President
Ph: 360.703.6079 | Cell: 360.719.0682 | Fax: 360.703.6086